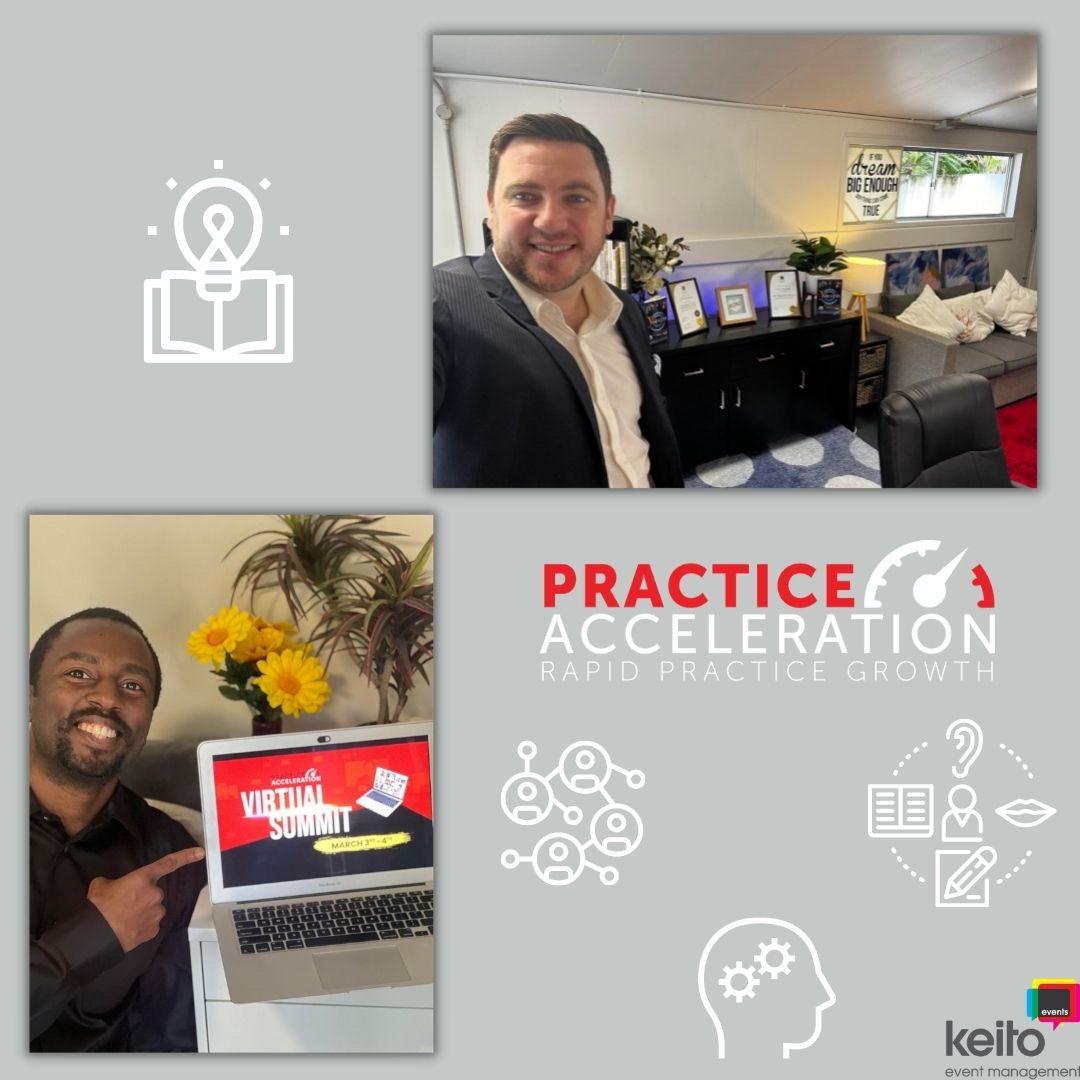 Practice Accelerations Virtual Summit 2022
The Practice Accelerations Virtual Summit was held on March 3rd and 4th of 2022.
Almost 200 practice owners from all over the world tuned in to learn from an array of coaches from the US and Australia.
The Keito team assisted Practice Accelerations with:
// Pre-event ZOOM set up
// Pre-event practice meetings with speakers
// Assisting AV Supplier throughout the duration of the Summit
// Controlling break-out rooms
// Assisting with technical issues
// Troubleshooting
// Ensuring everything ran to schedule
The Virtual Summit was kicked off by Tristan Bond – owner of Practice Accelerations – where he provided an invaluable and engaging presentation about the importance of various policies within a practice. The guests were given insight into his story and how he turned a failing business into a thriving practice before founding Practice Accelerations.
The other coaches picked up from there and continued to provide important lessons and methods for delegates to implement within their own Practice to ensure that it is as successful as possible.
The two-day summit ran smoothly thanks to the AV, Practice Accelerations and Keito team and we are so thrilled with how it turned out.
If you want to know more about our virtual services send us a message! We would be thrilled to assist in your upcoming event.