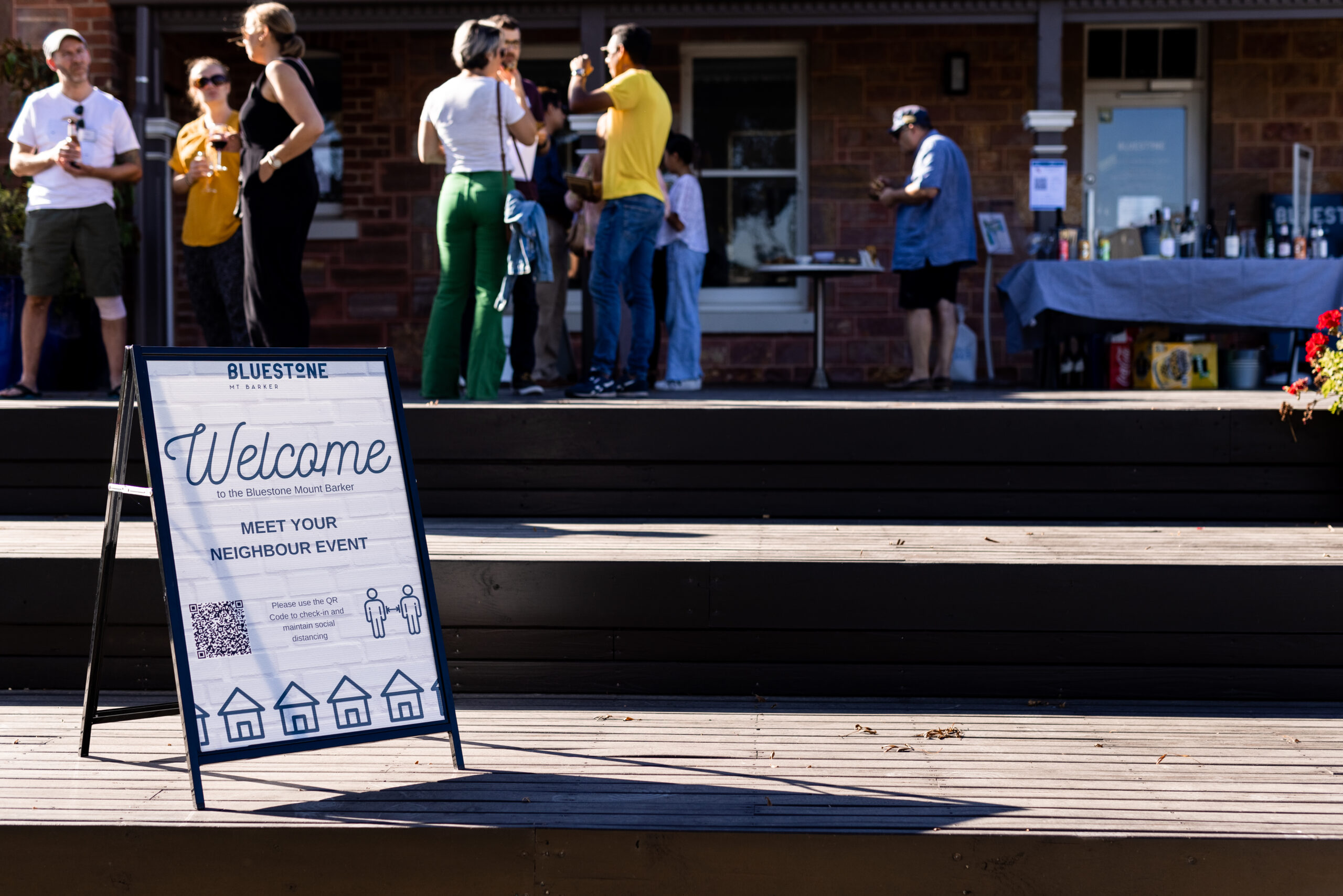 Meet Your Neighbour March 2022
The Bluestone Meet Your Neighbour March event was held on 26th March 2022, at the Bluestone Mount Barker Sales and Information Centre.
Once again, Keito was engaged by PEET to put this event together and we are so thrilled with how it turned out.
This time, we had the premium landowners attending! They enjoyed food and drinks, music, garden games and an overall relaxing afternoon in the stunning Bluestone neighbourhood!
The Keito team managed the onsite logistics for landowners to have their pictures taken with a professional photographer at their lots. This is a valuable experience for these landowners – many of them are building their first home and it's so great to see memories in the making with their families.
The Keito team provided:
// Project management and planning (updates to client and runsheet)
// Supplier Management (engaging with local suppliers such as catering and decorations)
// Event signage (designing event collateral, name tags)
// Onsite Management (facilitate logistics, coordinated suppliers)
The Keito team had a great time working on these events and continuing our relationship with PEET to provide their new communities with fun experiences.