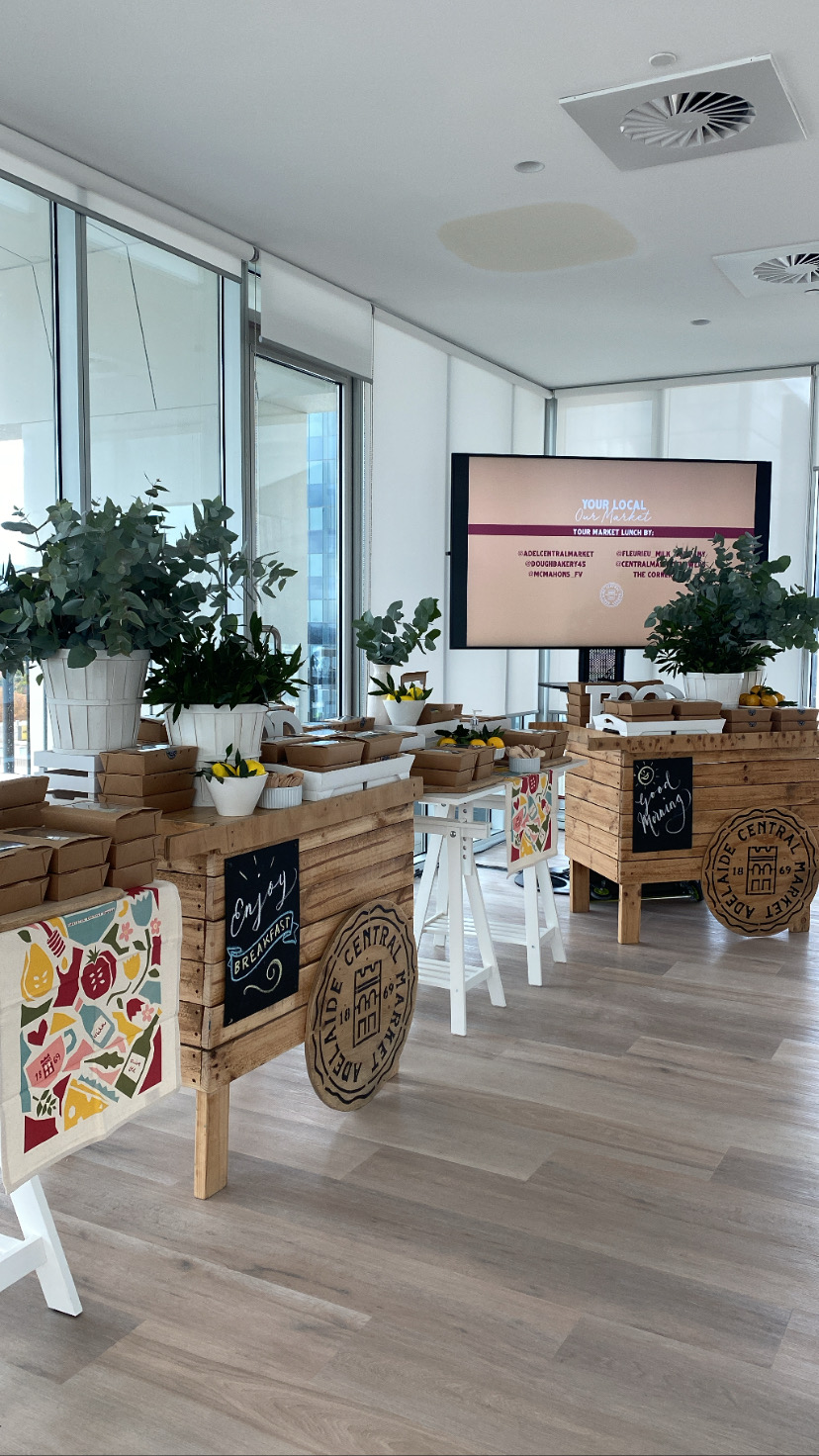 Adelaide Central Market Lunch Activation 2022
The Adelaide Central Market Lunch Activation was held on Tuesday 17th May 2022 at 8/81 Flinders Street, Adelaide for Perks employees, welcoming them to their new office in the CBD.
The employees enjoyed a 'Ploughman's Lunch' display filled with, pastries, fruit, yoghurts, meat, and cheeses from a variety of Adelaide Central Market suppliers.
The Keito team worked with the Adelaide Central market team to provide:
// Supplier management – we coordinated and engaged all Adelaide Central Market suppliers, arranging order quantities, collection, and delivery times.
// We liaised with the ACM team to ensure that all branded materials were collected and delivered to the venue on time.
// Developed a detailed runsheet which was provided to all key suppliers and the client to ensure everyone involved understood their responsibilities prior to the event.
// Onsite management – the Keito team worked with all suppliers to ensure that the lunch boxes were delivered in time and coordinated with the merchandiser so that everything would be ready and displayed before guests arrived.
// We assisted with the event pack up and pack down process to ensure the space was left how we found it.
We look forward to working with the Adelaide Central Market more in the future!