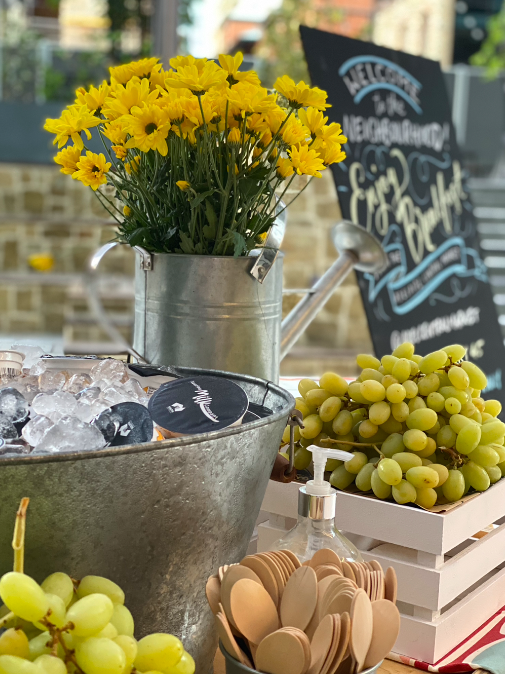 Adelaide Central Market Breakfast Activation 2022
The Adelaide Central Market Breakfast Activation was held on Tuesday 25th April at 11 Waymouth St, Adelaide for Deloitte employees, welcoming them to the CBD.
The guests enjoyed a beautiful breakfast display filled with delicious yoghurts, fruit and pastries provided by the central market stall holders.
The Keito team thoroughly enjoyed spending our morning with the Deloitte staff and the Adelaide Central Market representatives.
For this event, the Keito team was involved in:
// Liaising with suppliers
// Coordinating deliveries, pick up times and drop off times
// Liaising with the Adelaide Central Market to ensure all materials were collected and dropped off in time
// Developed a detailed runsheet which was provided to all key suppliers to ensure that all parties knew of their responsibilities prior to the event
// Worked to a designated budget
// Provided onsite management for the duration of the event
// Assisted with set-up and bump out process to ensure the space was left as we found it
// Ensured that all food levels were topped up throughout the morning
This was such a lovely morning in the CBD!