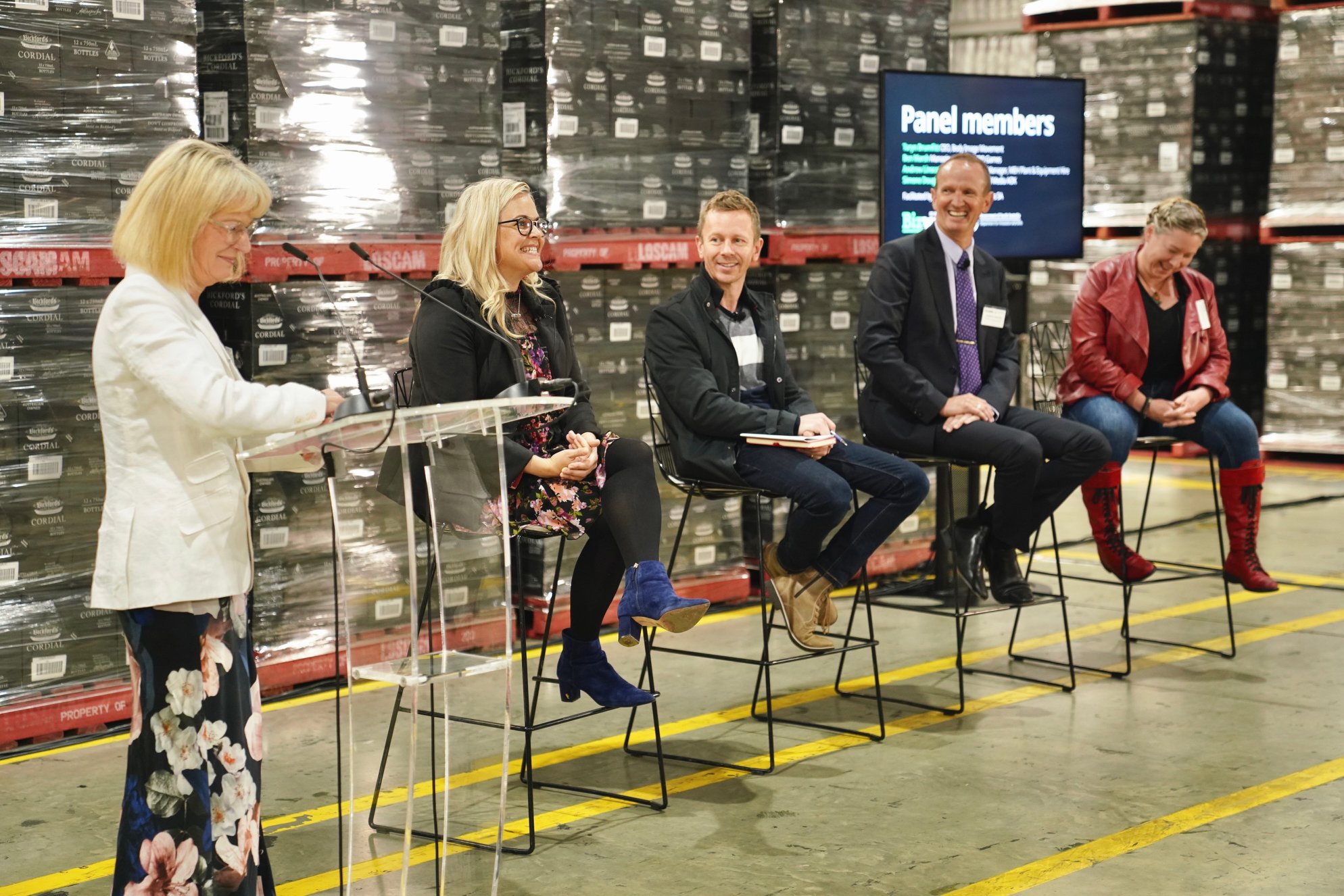 A Keito Case Study: Bizweek 2021

The Brief
The Department for Innovation and Skills South Australia (DIS) is responsible for growing the South Australian economy by supporting people and business to succeed.
In February 2021 DIS reached out to Keito Events regarding Bizweek 2021, a hybrid event designed to provide small businesses with skills they'd need to thrive.
The Goal
After the devastation of both the 2019/2020 bushfires and Covid-19, DIS wished to demonstrate a consistent approach to supporting small business by the State Government.
Bizweek was designed to provide businesses right across South Australia with relevant and diverse information that would elevate their operations.
For this event to have statewide impact, it needed to be remotely accessible and digitally interactive. Hybrid events can be difficult to coordinate from both a technical and operational stand point. When DIS engaged Keito Events, they needed a team that could stay informed about both digital and in-person event challenges.
The Scope
Keito was brought on to assist DIS with:
Project management and planning

Program curation

Supplier coordination

MC and speaker management

AV and production management

Comms and design support

Venue management

Attendee registration management

Onsite management

Post-event reporting
The Services Provided
In the 8 weeks leading up to Bizweek, Keito Events worked collaboratively with both the DIS Small Business Team and the DIS Marketing and Communication Team, providing event support and project management expertise.
As Bizweek drew closer, Keito Staff were able to move their operations into the DIS offices, allowing them to attend weekly meetings, stay up to date with programming developments and provide prompt support. The flexibility of this arrangement cut down on issue response times and allowed Bizweek planning to progress at a pace required for the shorter timeframe.
Keito Events also provided great value in the form of Cvent, an online event registration platform and streaming hub. Keito handled Cvent setup, design, management and troubleshooting, liaising with the platform's developers to ensure DIS's requirements were met. Cvent data provided DIS with great insights into the numbers, interests and engagement levels of attendees which could be applied to any future hybrid events.
When dealing with the technology required for hybrid events, it pays to bring the right support teams on board. Keito's close working relationship with Novatech Creative Event Technology proved to be beneficial, as Novatech were easily able to handle all live streaming and audio visual requirements. Keito Events worked alongside Novatech at all event sites, ensuring a smooth execution of the event plan.
The Result
Keito's flexibility, resources and trusted network of suppliers allowed DIS to reach over 600 SA small business owners through Bizweek 2021. Feedback from both in-person and digital participants at BizWeek indicated that attendees found the talks to be relevant and of high quality.