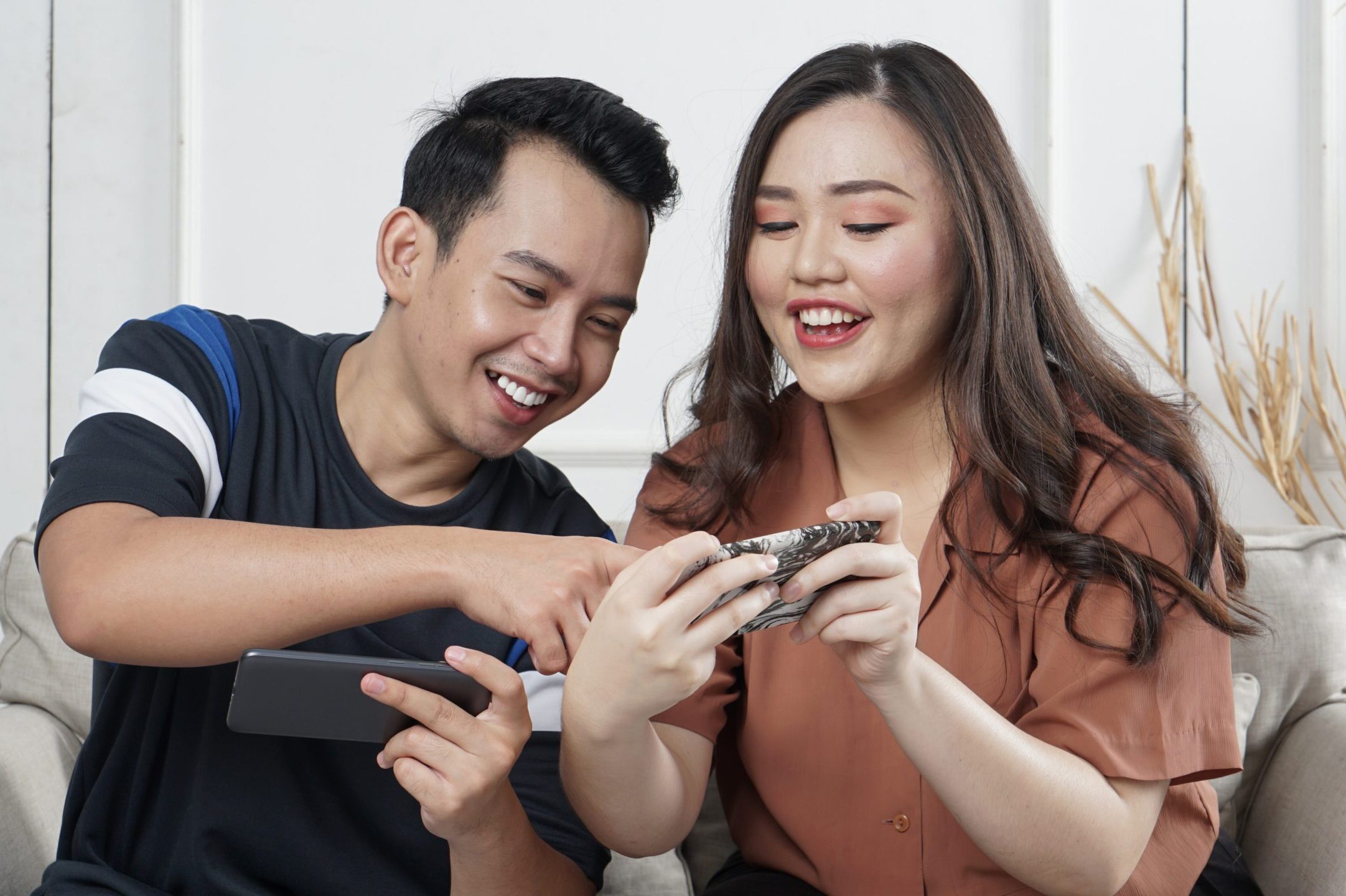 5 easy ideas to jazz up your Christmas Zoom call
The beauty of Christmas lies in the coming together of communities, friends and families. It's an opportunity to relax, clink champagne glasses and celebrate the closing of a long (and exhausting) year. 
But for many families, the reunion with loved ones will be, like many events in 2020, a digital affair. For those separated by international borders or social distancing restrictions, celebrating a very merry Zoom-mas may be a disappointing or uninspired thought, despite the reality that online Christmas gatherings have increased 10 fold this year. 
The challenge then becomes transforming your festive Zoom call from a daunting formality to a fun and love-filled celebration for the whole family. After a year of trying to make Zoom calls fun, here are an Event Manager's top 5 tips to achieving this digital Christmas miracle. 
1. Challenge your rellies to a festive lip-sync battle
Build anticipation to your Christmas Day call by inviting everyone to ready themselves for a fierce carol off. This is an especially great idea if you're calling people with kids or people locked down in small apartments, as it will give them something different and engaging to do over the Christmas break. Say challengers will be judged on the craziness of their dance routines, their festive costuming and their use of staging or props, and send them this seasonal Lip-Sync Battle episode for inspiration. Bonus points if the family cat makes a cameo appearance. May the best carollers win. 
2. Prepare a Christmas cocktail together
If your family usually love getting together over a delicious meal and drinks at Christmas time, perhaps you can bring a culinary element to your Zoom call. This one might require a bit of preparation, but participating simultaneously in an activity like shaking up a fun cocktail is a great way to get everyone involved and feeling connected. Simply select your favourite Christmas recipe and send it out, allowing enough time for everyone to stock up on the required ingredients. Then take the lead and guide everyone through the process. Perhaps one person can be in charge of the Christmas cookies, another the Christmas cocktail and so on. Make sure you find alternative recipes for anyone who has dietary requirements or doesn't drink alcohol. Cheers!
3. Catch up on 2020 with a show and tell
Has anyone taken up yoga in lockdown? Who's celebrated a graduation or promotion? Does anyone have a crazy 2020 story to share? If it's been a while since you all caught up, ask everyone to come prepared with an update to share with the family and tell them to bring evidence to back it up. Whether that's an official certificate, a homemade loaf of sourdough, or a demonstration of new juggling skills, providing a visual element to your show and tell will enrich the digital experience and ensure everyone has a good time. If you want to take it a step further, teach each other something new you learnt in lockdown. It'll make everyone feel closer together. 
4. Swap Christmases with someone else
Though we may not be able to cross international borders physically, immerse yourself in the experience by 'swapping Christmases' with your intercontinental loved ones. For example, if your call is connecting Adelaide to London, why not whack on a beanie and make yourself an English trifle for the call? Then your London-bound loved ones can pop on their singlets, shorts and thongs whilst indulging in a pavlova. Exchanging Christmases is a great way to learn more about the local traditions that define Christmas in other countries, whilst allowing your ex-pat relatives a chance to reconnect with home. 
5. Go on a Christmas lights tour together
If timezones are making it difficult to find a suitable time to connect, make the most of a late call by taking your Zoom call on a Christmas lights tour of your neighbourhood. This will be especially lovely for any relatives living under more strict lockdown laws, as it'll allow them to virtually escape their 'bubble'. In the days before Christmas, scout out some particularly impressive light displays then grab someone to drive around with you while you direct the tour (please, do not drive and Zoom at the same time). It's a great way to add interest to your call as your chat and catch up. 
Whether this is your first Zoom-mas or you're a seasoned veteran, make this video call the most festive one of the year. Settle on a suitable time to call, send out the invitations (or notifications) and go in with a plan, no matter how big or small it is. 
If 2020 has taught us anything, it's the importance of being together, and telling our friends and family that we love them. If you're not able to do this in person, don't fret- there are still ways to show you care virtually, and most of the time, simply taking the time to connect with loved ones means the world to them.
On the other hand, if you can spend Christmas in person with friends and family, count your blessings and reach out to anyone you know who may be feeling a little lonely at this time of year.